https://rosaleenskitchen.ie/en/shop/
After a long awaited amount of time, we are excited to have our NEW website up and running! Not only that but we also have our CRUST Gluten Free baking mixes LIVE to buy online with FREE NATIONWIDE DELIVERY…..ooohhh yeahhhh.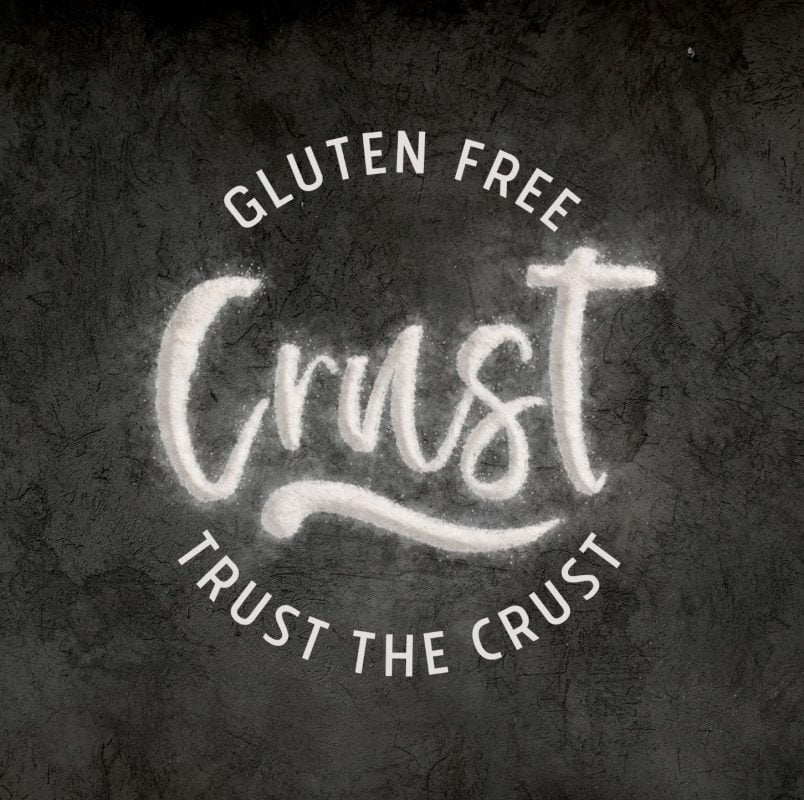 We are blown away by the feedback over our award winning gluten free mixes. Let's keep it brief but here is the back story….
In 2021, we began innovating flour blends. We found that most gluten free flours currently on the market had, in the kindest of words… 'unique' aftertastes AND the ingredients breakdown on the back were unnecessarily long. We also had a lot of queries from customers about the science behind gluten free baking! As the year went on, we had more and more customers asking us for advice, mostly parents who just wanted to bake with their children! We were told of so many failed attempts. These weren't just a "I baked a cake and it flopped" moments which would be disappointing to any budding baker, it was in fact more soul crushing than that! After all, you don't spend a small fortune on an array of gluten free flours, trying to get that balance right for it all to go pear shape in the end!
Why can some gluten free flours/ products be more expensive? Ok, there are a few reasons:
Supply and Demand – Less Demand Due to Smaller Market – While millions of people follow a gluten-free diet, it still remains a small portion of the overall population. Less demand for gluten-free food means that manufacturers can't achieve the cost savings of buying gluten-free ingredients in the same bulk quantities as non-GF ingredients.
Complex Production Requirements – Gluten-free food is often made in dedicated gluten-free manufacturing facilities and on dedicated gluten-free equipment, both of which can be difficult to find. This leaves many manufacturers with less choice regarding who to work with to produce their products.
Certification – Many gluten-free products become certified gluten-free by a third-party agency. The cost of vigilance, coupled with paying a third-party certification agency, results in a product costing more.
Higher Cost of Raw Ingredients – Wheat is a cheap ingredient that works well in baked goods. However, gluten-free baked goods require a blend of grains, flour, and starches just to mimic the taste and texture of gluten. Items such as rice flour, corn flour, tapioca flour, and xanthan gum come at a higher cost than plain wheat flour.
Because They Can – Unfortunately, there is also the undeniable elephant in the room. Some manufacturers know that people on a gluten-free diet are desperate for food that tastes good and makes them feel normal. Restaurants, too, know how desperate the gluten-free community is to eat out and feel normal. Such psychological factors influence how manufacturers and restaurants price their gluten-free foods. Its appalling but we have all seen it.
Following on from that last point, PRICE. When we began innovating our gluten free flour blends for CRUST Gluten Free, we were adamant that cost was something we had to narrow down….firstly the cost to us and then most importantly the cost to you, the customer. With a lot of negotiation and head first bulk buying, we managed to reach a very acceptable price point in relation to our closest competitors AND we did not compromise on quality when it came to our milled flours.
QUALITY, TASTE, TEXTURE every time.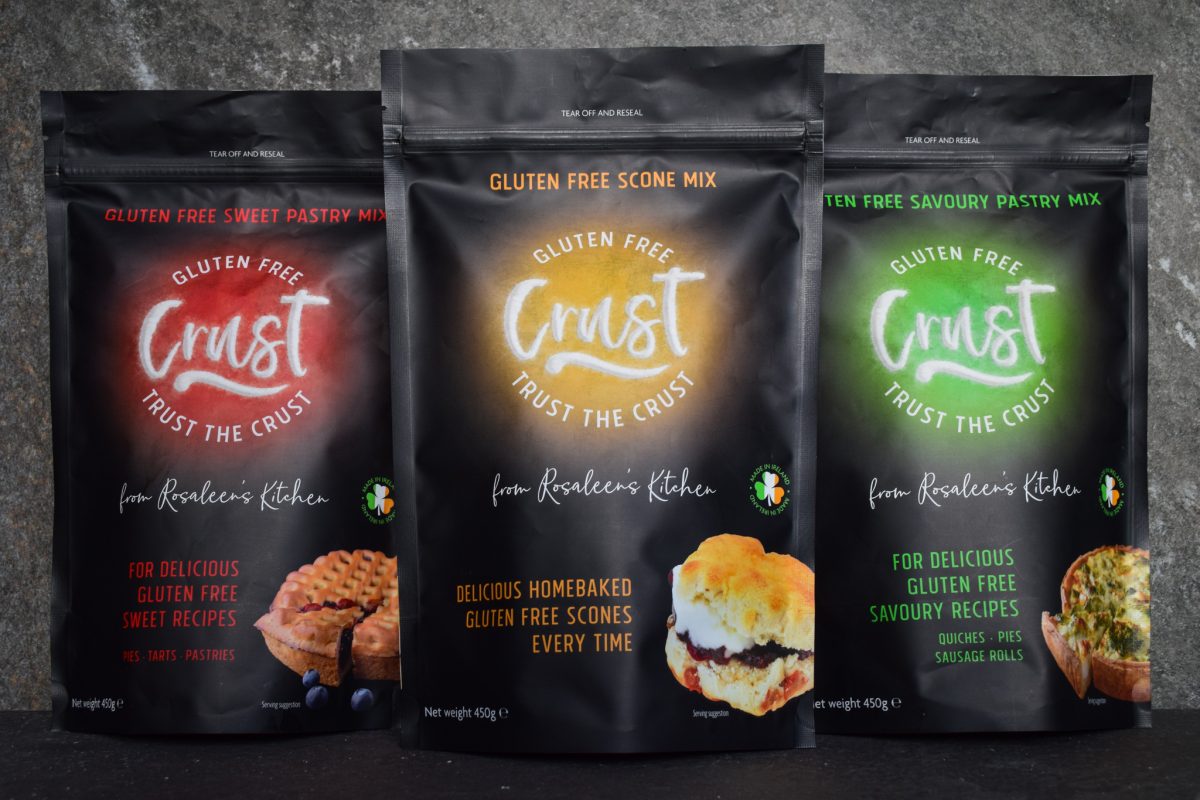 And so at the very beginning of 2023, CRUST Gluten Free was officially fully certified and launched! Our customers now have the ability to make our products at home, literally the exact same… our nostalgic scones (deemed the best in Ireland by you), our shortcrust sweet pastry for delicious tarts and tartlets, and of course our game changing savoury pastry blend which makes the most delicious quiche bases, pot pies and even sausage rolls….YUM!
Three prestigious awards have been won to date, FREEFROM FOOD AWARDS IRELAND 2022 – GOLD and 2 x SILVER and we have had 5 star feedback all round. We are incredibly proud of our range and we look forward to broadening it.
It is only the beginning so stay tunned!
Supported by the Coeliac Society of Ireland.
TRUST THE CRUST x
SHOP NOW : https://rosaleenskitchen.ie/en/shop/